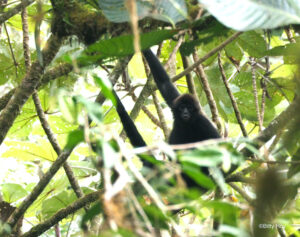 The Los Cedros project is designated a Bosque Protector under Ecuadorian environmental legislation and is owned by an Ecuadorian foundation known as Centro de Investigaciones del los Bosques Tropicales, CIBT.
Los Cedros was founded not only to conserve the ecological treasure of the reserve and support research opportunities there, but to stimulate community participation, with the goal that the reserve is completely run by local communities.
Documenting the natural resources of the reserve is fundamental to build the case for its conservation, particularly given the increased pressure from national and international mining, logging and agroindustrial interests.
Los Cedros Biological Reserve's most prominent recent research activity was the Darwin Initiative PRIMENET Project which aims to develop a comprehensive strategy for the critically endangered Brown-Headed Spider Monkey (Ateles fusciceps), vulnerable primates and habitats in NW Ecuador based on a programme of monitoring, education and sustainable livelihoods within local communities.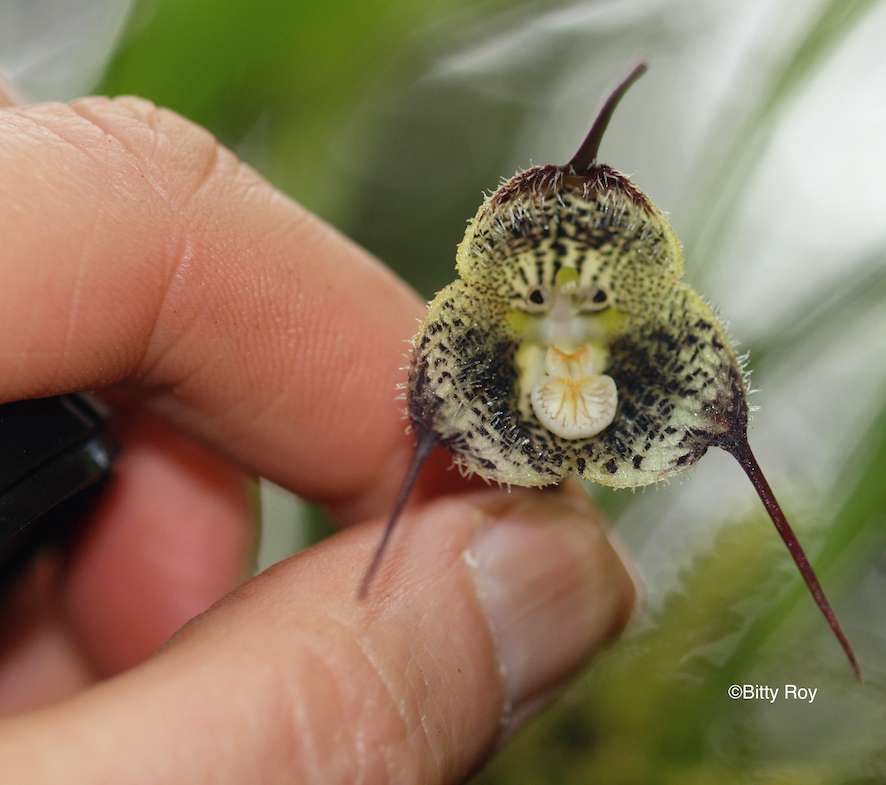 Dracula morleyi orchid. Image credit: Bitty Roy
The reserve hosts a huge diversity of rare and endangered species, such as the critically endangered Black-and-Chestnut Eagle and the Spectacled Bear. There are 358 currently known birds at the reserve, with more than 400 species predicted. Roaming in their territories in the reserve are six species of felines, including jaguars and ocelots, along with primates like the endangered Ecuadorian Mantled Howler monkey and the critically endangered Brown-Headed Spider Monkey. There are also numerous species of invertebrates, snakes, lizards and frogs, some of which can only be found at Los Cedros.
The number of tree species per hectare is very high, estimated to be as many as 400/ha. Tree species include Copal, Madroño, Avocatillo, Strangler Fig and the endangered Cedars that give the reserve its name. The dense forest floor and understory is a thick web of buttress roots, lianas, vines, prop roots, drop roots, decomposing plant material and abundant fungi. Characteristic of a cloud forest, the trees on the ridge lines are more stunted in size and laden with masses of luxuriant ephiphytes, with a more open canopy allowing a thicker and richer understory.
The area is especially rich in orchids, with more than 200 species identified, many of which were described from the reserve, and Cal Dodson predicting another 200 were yet to be discovered.